Sorry no forum
Mon Oct 13, 2008 4:41 pm by icewind
Sorry, no Derideal forum now.
All topics are locked for maintenance reason.
This one is still open for the main time.
Don't worry, It will be back.
I you find an open topic other than this one, I forgot to close it so please don't post in it.
PS.
I also temporally removed all moderator right so you can't (accidentally) screw thing
Comments: 3

Serie illustrated by Masashi Kishimoto, with an very popular anime adaptation.
It's main character, Naruto, is a loud and hyperactive kid -adolescent ninja who wants to get some recognition and aspires to become a Hokage -the "Konoha" village ninja lider and the strongest one-.
Twelve years before the events at the focus of the series, the Nine-Tailed Demon Fox attacked the ninja village Konoha. The nine tail demon raised chaos and slaughtered many people, until the leader of Konoha -the 4th Hokage- sacrificed his own life to seal the demon inside Naruto when he was a newborn. The Fourth Hokage, who was celebrated as a hero for sealing the demon fox away, wanted Naruto to be respected in a similar light by being the containment vessel for the demon fox.
The main story follows Naruto and his friends' personal growth and development as ninja, and emphasizes their interactions with each other and the influence of their backgrounds on their pers onalities. Naruto finds two friends and comrades in Sasuke and Sakura two fellow young ninja who are assigned with him to form a three-person team under an experienced sensei named Kakashi Hatake.
Naruto Shippuden
Two and a half years after the "Naruto" previous volumens, Naruto returns to Konoha, reunites with the friends he left behind, and reforms Team Kakashi with Sai replacing Sasuke. Unlike the original series, the organization of Akatsuki, which played a minor role earlier, takes on the main antagonist role in their attempts of world domination. All of Naruto's classmates have matured and improved in the ranks, some more than others.
This is Sparta!!!1





Posts

: 306


Join date

: 2008-04-14


Location

: Hidden pizza village

Character sheet
Name: Zoila Mesa
Faction: Mercenary
Class: Infiltrator


yo vi la serie
y no se donde tan os demas capitulos de naruto, como por el 53 kede XD
Project Prime Chief Scientist





Posts

: 202


Join date

: 2008-04-14



I've been keeping up with the tv series every saturday when it is released in the states, mostly just because most television is boring and this show can be pretty fun at times.
_________________
"WE ARE NOT JUMPING OFF THIS ROOF TO OUR DEATHS!"
...
"We're jumping off
THAT
roof to our deaths, it has a tree."
PANCAKES!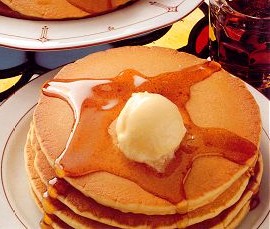 This is Sparta!!!1





Posts

: 327


Join date

: 2008-04-15


Age

: 28


Location

: The Scary Door

Character sheet
Name: Jake Stevens
Faction: Mercenary
Class: Bounty Hunter


I saw until chap 90 or something like that...


and just some cut parts of shippuden xD

But I liked the anime. xD
_________________
http://www.derideal.com
El papi





Posts

: 1060


Join date

: 2008-04-14


Age

: 32


Location

: Don quijote book!

Character sheet
Name: C. Wally
Faction: Technological Consortium
Class: Scientist


XD shippuden can be boring.... it has de DB syndrome (a lot of fill episodes) but is something good to watch XD
This is Sparta!!!1





Posts

: 306


Join date

: 2008-04-14


Location

: Hidden pizza village

Character sheet
Name: Zoila Mesa
Faction: Mercenary
Class: Infiltrator


Bien, aca agrego los openings XD / here we have some opennings

Naruto


op. 1


op. 2


op. 3


op. 4


op. 5


op. 6

from the last one on, is only fill episodes ._. and there's like 80 more openings 'til chap 220
This is Sparta!!!1





Posts

: 306


Join date

: 2008-04-14


Location

: Hidden pizza village

Character sheet
Name: Zoila Mesa
Faction: Mercenary
Class: Infiltrator


Naruto Shippuden Openings



op. 1


op. 2


op. 3

well, this's the last one XD til episode 54 of NS
This is Sparta!!!1





Posts

: 306


Join date

: 2008-04-14


Location

: Hidden pizza village

Character sheet
Name: Zoila Mesa
Faction: Mercenary
Class: Infiltrator


increible la cantidad de openings que tiene naruto XD
_________________
http://www.derideal.com
El papi





Posts

: 1060


Join date

: 2008-04-14


Age

: 32


Location

: Don quijote book!

Character sheet
Name: C. Wally
Faction: Technological Consortium
Class: Scientist


si XD ademas es porque tiene muchos episodios....

como cada 20 cambian mas o menos
This is Sparta!!!1





Posts

: 306


Join date

: 2008-04-14


Location

: Hidden pizza village

Character sheet
Name: Zoila Mesa
Faction: Mercenary
Class: Infiltrator




Similar topics
---
Permissions in this forum:
You
cannot
reply to topics in this forum